University of Oslo (28 June - 6 August 1999)
The International Summer School is an opportunity to live and study for 6 weeks in Oslo during each summer. In 1999, 543 students from 91 countries attended. A variety of courses are offered, ranging from Norwegian language classes at all levels, through Norwegian culture, to International Cooperation and Development.
The school strives to produce a warm and friendly atmosphere that concentrates on developing international friendship through learning and leisure activities.
Classes are typically held in mornings, allowing plenty of time for private study and for a wide range of leisure activities and excursions. There are many organised social events but also the freedom to make of whatever you wish from your free time.
Some 350 students are accommodated at Blindern Students Home on the university campus, with other students living in and around Oslo.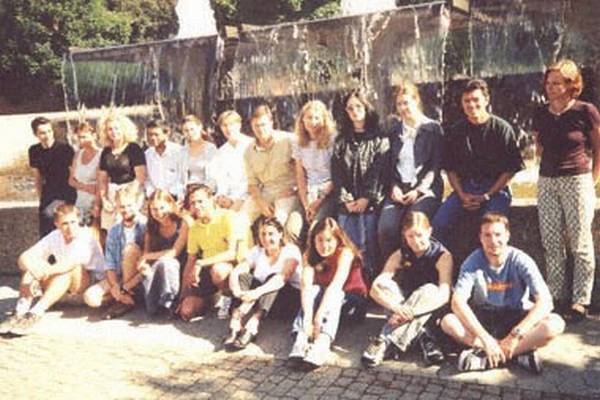 ISS Class 12B 1999 on campus at the University of Oslo